All Sympatec particle sizing instruments are controlled by one software package: WINDOX 5:
powered by a multiuser data base server, suitable for high data volumes and fully compliant with FDA CFR 21 Rule 11.
WINDOX 5
supports all Laser Diffraction, Image Analysis, Photon Cross-correlation and Ultrasonic Extinction sensors and peripherals for or off-line, at-line, on-line and in-line applications.
An integrated powerful database allows for the real time capture of up to 500 images per second and/or the storage and handling of more than 1,000,000 measurements of laser diffraction results.
This fast measurement, evaluation and presentation software provides optimum control of all instrument functions, also including ambitious measuring tasks. Remote control features for on-line applications and interfaces to robots and PLC systems complete the performance characteristics.
All WINDOX 5 instrument control programs have the same 'look and feel' , to minimise training time and maximise operational safety.
DV program
The data visualisation program presents evaluated data on the same or another PC in the network, for example, in the control room or the laboratory manager's office, with optional real-time update of displayed diagrams and lists.
QT module
QT allows for the presentation of selected values of a size distribution over time or over any other suitable parameter. It scans the evolution of psa quality parameters in "quick motion" or shows the dependence of particle size on process parameters.
MIE module
The complete implementation of the exact Mie theory covers the total range of the complex refractive indices for all known materials. The time necessary for a Mie evaluation of a laser diffraction measurement is less than one second.
REvalidation MOdule
REMO can be applied whenever laser diffraction results have to be converted to other established principles of particle size anlysis (sieving, sedimentation, ...) and to other standards (DIN, ISO, ASTM, BCR, FEPA, ...).
KSIGMA Module
The evaluation of ultrasonics extinction measurements with OPUS requires the knowledge of the extinction function of the suspension or emulsion. KSIGMA is the most convenient tool to calculate extinction functions.
QX2
QX2 is a universal software package for the analytical, statistical and graphical evaluation of data which masters all unit operations of particle technology.
HELOS Laser Diffraction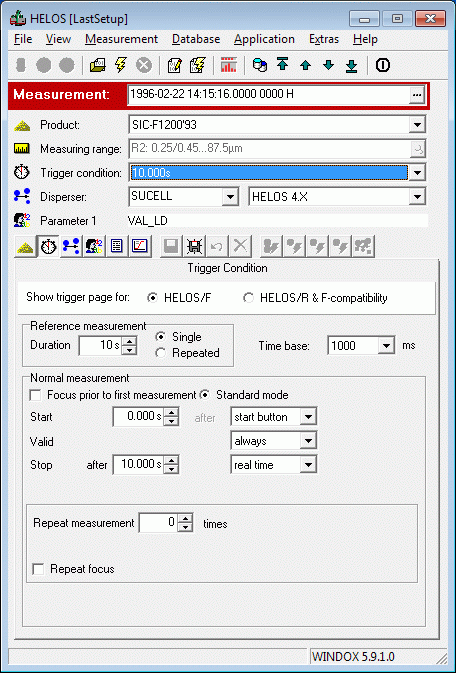 HELOS/BF and dry / wet disperser combination OASIS
QICPIC Image Analysis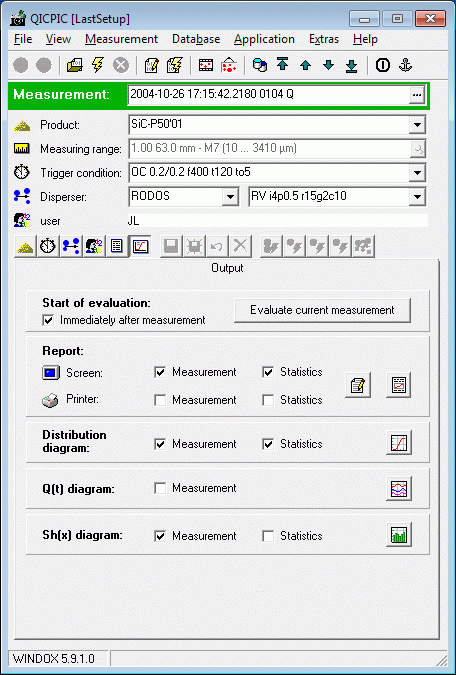 NANOPHOX PCCS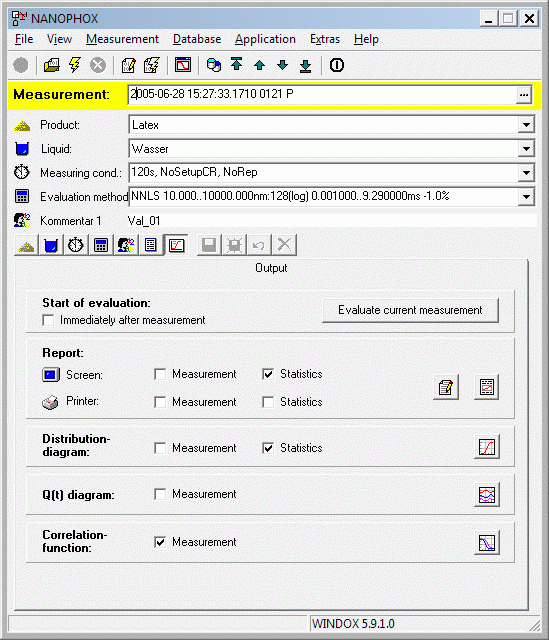 OPUS Ultrasonics Extinction