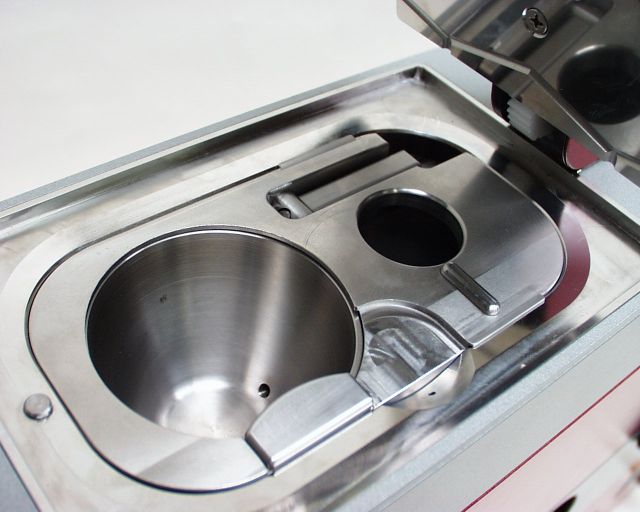 Particle size analysis of supensions and emulsions with the wet disperser SUCELL
and inserted Small Volume Adapter SVA
The Small Volume Adapter SVA is an add-on for SUCELL, OASIS/L (SUCELL/L) and OASIS/M (SUCELL/M). It is designed as a basin in the basin and reduces the necessary amount of liquid for the particle size analysis of suspensions and emulsions from about 500 ml to less than 50 ml.
After manual insertion of the SVA into the SUCELL the software automatically detects the SVA and adapts the operating parameters accordingly (e.g. by reducing the maximum pumping speed and the rotating speed of the stirrer).
All standard functions of the SUCELL, i.e. filling, additive supply, circulation, degasing, draining and sonication are maintained using the SVA.
Insertion of the SVA
| | | |
| --- | --- | --- |
| | | |
| All parts of the SVA are stored in a case. | Manual insertion of the SVA into the basin of the SUCELL. | Mounting of the SVA cover with the lock in the released position. |
| | | |
| Locking all connections by simply lowering the lever. | Filling the SUCELL basin with water enabling the ultrasound to pass to the SVA. | Adjusting the stirrer height. |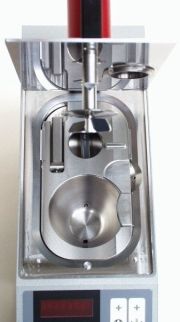 SUCELL with SVA inserted ready for particle size analysis of suspensions or emulsion of small volumes (< 50ml).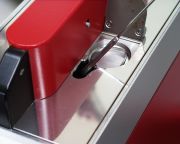 The sample can be introduced into the SVA through the top-lid e.g. with the help of a spatula, using the front part of the opening .